What is your Battle Song? I don't know mine…
I am surprised to say that I cannot recall the song that I constantly listen to on permanent loop whilst in the pulsating heat of battle. However I can at least try to encapsulate how the music assaulting my ear machines made me feel in the depths of my soul. Let us go to to the depths of my soul; together!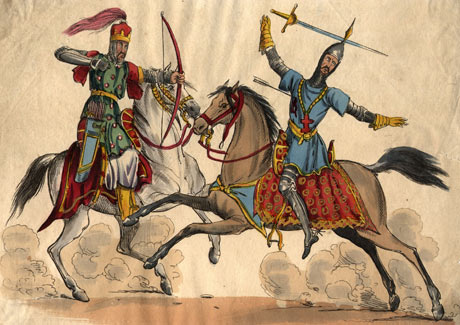 'Together' as it's gonna get
The music overcomes you with something along the lines of a scalding rain of tapioca pudding; posh yet dignified like my overwhelmingly evident inebriated lack of spacial awareness that leads to, in my admittance, a few too many manslaughter charges that I am willing to admit on my tax returns.                                                
There is no box for elevator homocide on my tax returns, so it doesn't count
The bass line makes you feel as though you are being whisked away into the heavens upon something that is hopefully a cross between a scorpion and a white owl. The owl represents my cunning nature in the face of sexual oppression in public areas even though Denny's is a place of business and totally not a public area so I should do whatever I want with my body there as well as with the bodies of the restaurant's patrons.
The scorpion, as you should of deduced at this point and if you haven't you are but a coward and a fool, represents the lack of a father figure in my life and how that leads to what I would call awesome and some others would best call rash judgement decisions that come back to sometimes metaphorically and always literally sting me; but since I am being stung by a scorpion I can use it's venom to smite all those who dare talk about me or to me behind my back or anywhere that isn't directly in my line of vision. Nobody that has ever called me has ever been heard from again.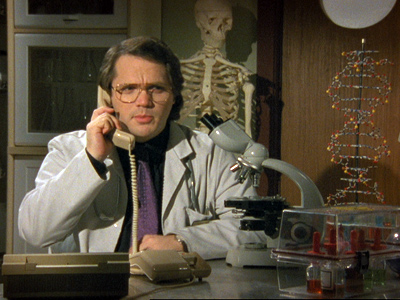 Natural causes are a pussy way die; prepare to be Science'd
Whenever I hear the song's lyrics they bring me back to a time in my youth; a simple time where a boy's only worries where a thorough lack of understanding of the English language, hopefully only seventeen DUI's, and the First Grade Science Fair's project was in two hours and I hadn't yet finished, started, or conceptualized at all! In a fervor of science I began to combine various things I could find in what I would generously call my hovel and what the ignorant masses interpreted as the section of the sewer where you could swear that your heard frantic crying on alternating weekends.
I don't know how I managed to complete the project form the leftovers of my surface raids and boarding parties, but having hundreds of empty Everclear bottles and several canisters of two compounds of what I oh so handsomely call inhalants and what the many unworthy surface-dweller 'scientists' labeled as LOX and RP-1 made my Party-Bottle project build go rather quickly. A complete and utter lack of safety harnesses and regulations that resulted in the deaths of several of my slave workers also helped speed up the process.
First and foremost, due to certain licencing claims, I am forced to disclose certain 'truths'; I didn't know that I didn't go to that school or for that matter any other school in entire country of Great Britain, I am sorry to admit that they closed down the Foreign Exchange Student program after what happened but it totally wasn't my fault because I came to the country on a stolen derelict crabfishing vessel so blame it on the the system not innocent-little-ole'-me, stealing from scientists motivated me to join the ranks of scientists and attend the Science Fair that I later found out was actually Pet Show-and-Tell Day and had nothing to do with science and that is why they didn't adaquetly apreciate my project that would have earned a Gold Medal at anything that has anything to do with Science, and I wasn't actually the age of a normal first-grader. Apparently if anything I should of been enrolled in a Vietnamese preschool.
So beautifully long story beautifully short; the lyrics where sort-of like the unintelligible yet probably brilliantly-worded battle cries I muttered under my breath as I lit the bottles and threw them through the windows of the school house. I wasn't in the school but from what I heard in the report given by the one witness who was alive and could still talk; the structural integrity of the bottles where apparently not strong enough to handle getting thrown through a window, hitting the floor at high speeds, and containing a lit rocket propulsion fuel system.
The FBI where impressed by the considerable Scientific genius of my project, obviously, but before they probably would of totally wanted to make me a big-shot scientist I left England forever and stole a 'derelict' 'uninhabited' cruise liner and rode it to Scandinavia, because that was the only place I had a map for that also had Denny's locations and simultaneously functioned as a place-mat.
That coloring placemat taught me everything, except how to love…
Most important though was the drumb line! It was really nice!
It was quite the good song
together12up likes this
repositoryyu8 likes this
regaulity posted this